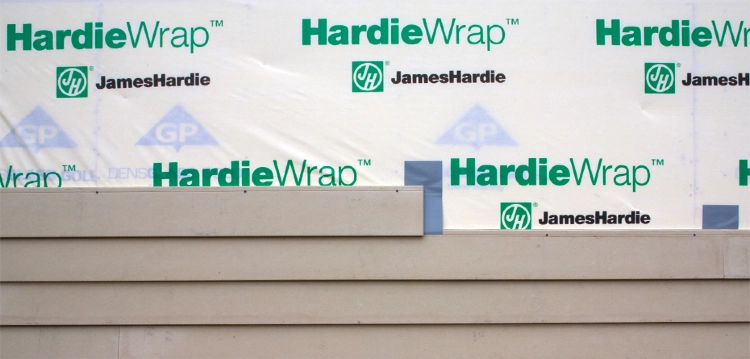 Enjoying exceptional home siding upgrades begins with choosing the right siding contractor near your Illinois area home—but it doesn't end there. Choosing the products and materials that will give you the performance and long-lasting beauty you desire means knowing what you're getting.
As you take steps toward investing in new siding, it makes sense to be as informed as possible. Today's siding options give homeowners a great variety of choices, and you're likely to see a lot of industry terms mentioned as you do research. Here is a list of common siding installation terminology so you can understand your options and be able to make good decisions that keep you happy with your siding replacement.
Backerboard
This flat material, which is applied between the studs and the siding, provides an even surface on the face of the house, making it easier to apply vinyl siding to a home.
Battens
Battens can be made of plastic, metal or fiberglass, but are historically made of solid wood. In the world of siding, board and batten siding refers to the classic wood design that uses battens to fill in the gaps between each piece of siding.
Buttlock
At the bottom edge of a vinyl siding panel is the space where it locks into the previously installed piece. This important feature allows your siding to connect together and form a protective, cohesive structure.
Channel
The place where siding and soffit panels are inserted along the accessory trim is called a channel. Sections of trim can be referred to as different types of channels as well.
Course
The row of siding material that stretches horizontally or vertically along the entire length of a wall is called a course.
Drip Cap
This L-shaped piece of material fits over windows and prevents moisture from leaking in. Drip caps are installed behind new siding in order to divert water so it doesn't damage your home.
Face Nail
Poor siding jobs contain lots of face nails—which are exposed to the elements because they were nailed through the face of the siding. This technique can lead to rust marks and tears in siding. Nails should be on the underside of the next installed siding panel to prevent rusting and other damage.
Fascia Board
This is a long, straight board that is installed along the lower edge of a home's roof, connecting it to the walls and forming the roofline. Fascia boards extend the life of siding by blocking moisture from entering. It can also be a decorative feature as well, adding a pleasing horizontal element to the top of the house.
Flashing
Made of durable aluminum, flashing prevents unwanted moisture from slipping into windows or doors where they meet the siding.
Gauge
Siding material isn't always the same thickness. Gauge is a term used to describe how thin or thick siding may be. In most cases, the thicker the material, or the heavier gauge it is, the better the results.
Lap
Over time, a natural expansion of vinyl and wood siding occurs due to temperature changes and other weather elements. The overlap of installed siding that accounts for this expansion is called the lap siding.
Lug
Used to secure siding properly without the need for nail slots, lugs ensure the right size of siding and overlap, as well as material hang.
Miter Joint
This is the 90-degree angle where two edges of siding panels meet. A common joint in any woodworking, it is an important way to keep siding pieces together at corners.
Nailing Hem
Also called the flange, the nailing hem is where the nailing slots are located. When nails are properly situated in the hem, they are concealed by the next piece of siding. This is important not just for aesthetic reasons, but also for longevity.
Siding Face
The exterior part of the siding that can be seen when looking at a house is known as the siding face.
Soffit
Between the roof's overhang and the extreme top of a house's exterior wall, vents are placed to help promote air circulation throughout the attic. This feature is called a soffit.
Starter Strip
At the beginning of a siding installation, a base is set into place. The first round of siding is fastened to this starter strip.
Water Table Band
Installed before any single piece of siding is attached to the home, this wide trim board is located at the bottom of a wall along the first-floor level. It deflects water that runs down the face of the house.
Weep Holes
Without weep holes, moisture can accumulate in spots along the exterior of a home's siding. These provide a natural place for water to escape along the bottom edge of siding.
Wind Load
This describes the ability of your home's siding to withstand wind speed. Today's siding typically can stand up to category 2 hurricane-force winds (around 100 mph).
The Value of Choosing the Right Siding Contractor Near Chicago
When your home exterior is looking lackluster or isn't performing at its best, it may be time to install fresh, attractive siding from a local remodeling company that understands the siding needs of Chicagoland area homes. A great siding company will walk you through all the details of choosing the right product for your house so you get the blend of beauty and durability that makes you proud of your home for years to come.
Siding & Windows Group is a leader in original, innovative, expert home remodeling for Chicagoland and the North Shore. Check out our reviews to see why local homeowners love our installations, and contact us today to get a free quote on siding installation that adds lasting value and curb appeal to your home.