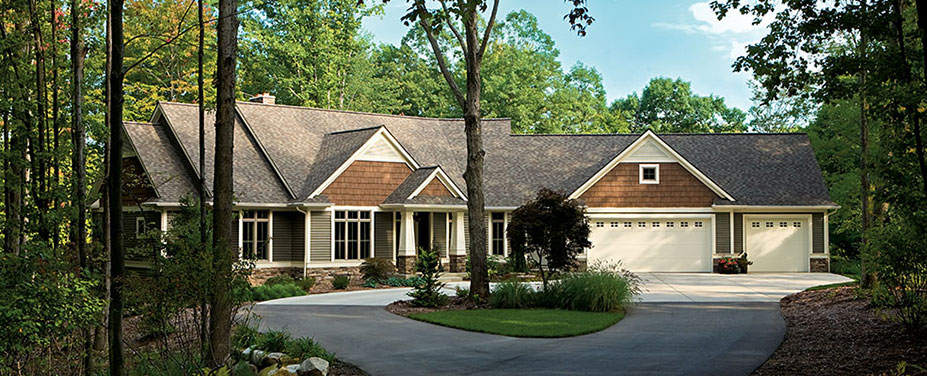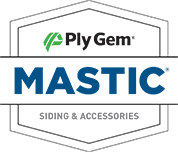 Your home is a reflection of your lifestyle. You deserve to be proud of your home's beautiful exterior.
If your current siding is damaged and needs a siding replacement, look no further than long-lasting, low-maintenance Mastic vinyl siding for your Chicago home.
It's time to feel confident about your home again, and Siding & Windows Group is here to help with reliable siding installation that you can trust.
What Homeowners Love about Mastic Siding
Mastic siding is a homeowner's dream—exceptionally customizable, extremely durable, and virtually maintenance-free. Your home will be the talk of the neighborhood after your Mastic vinyl siding installation.
Mastic siding offers homeowners the following benefits:
Weather Resistant—Rest assured that your Mastic siding will withstand the extremes of Chicago weather—including 240 miles per hour winds—and will not peel, blister, or flake.

Easy Maintenance—Rely on trustworthy, damage-resistant Mastic siding materials that are easy to clean and will last a lifetime.

Beautiful Color—Choose from over 300 gorgeous, vibrant hues that are engineered to resist fading and match your home beautifully.

Pest Resistant—Prevent rodents, insects, and other pests from infesting your home.

Energy Saving—Decrease your utility bills year-round with highly insulating Mastic siding materials.
"Siding and Windows Group replaced my 30-year-old aluminum siding with insulated vinyl siding, plus, all windows were replaced. The siding looks great. Workmanship is excellent. The siding looks so different from my old siding — so much better. The details are amazing with outlet covers, vent covers, and even light fixture backings that match the siding.
This company offers numerous window options from known manufacturers (Pella, Marvin, Andersen, etc…) and they take their time to ensure you get what you want. I can't tell you how many times Angelo came to my home to show me windows.
I am extremely pleased with the work and I get compliments all the time."



M.S.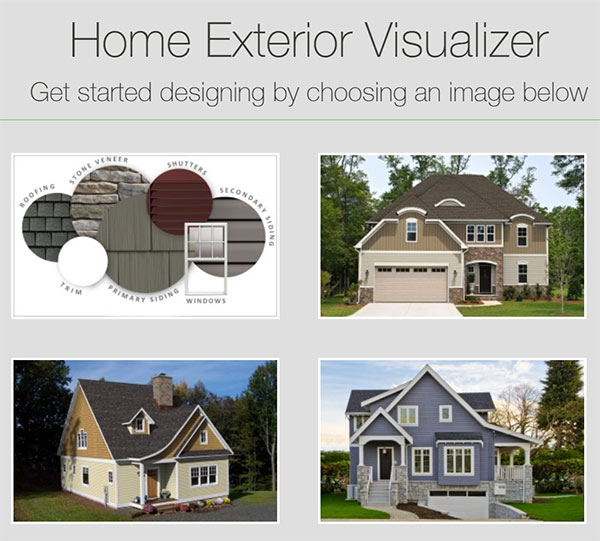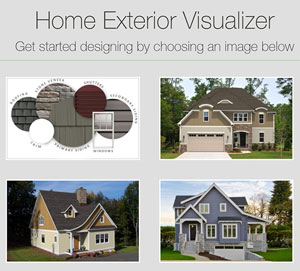 Envision Your Home with Mastic's Exterior Home Visualizer
Want to see what your home will look like with beautiful new Mastic vinyl siding?
The Mastic Exterior Home Visualizer tool allows you to try different siding styles and colors to achieve your home's perfect look.
Siding Styles
Mastic vinyl siding provides a wide variety of rich colors, realistic textures, and popular styles to fit your home's unique design.
Lap Siding—Horizontal long even planks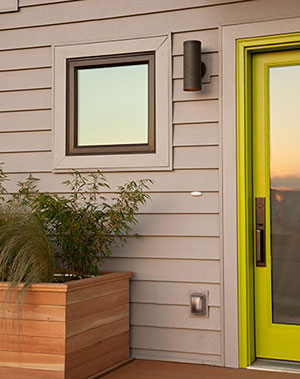 Structure Home Insulation—Combination of vinyl siding and insulated foam to lower your energy costs
Carvedwood-44—Durable and extra thick vinyl siding to resist dents from harsh elements
Ovation—Affordable, low maintenance siding with deep designer colors
Western Extreme—Protection against rapid temperature changes with a special panel designed vinyl siding
Eclipse—Economical choice in vinyl siding with a simple classic look
Charleston Beaded—A traditional siding style with sculpted bead to add a distinctive touch for your home's curb appeal
Quest—Premium siding designed to withstand up to 240 mph winds
Liberty Elite—Enjoy the look of freshly-painted wood with strong and durable vinyl siding
Mill Creek—Low-maintenance siding with a rustic, textured finish
T-Lok Barkwood—Classic colors and styles with a distinctive wood grain finish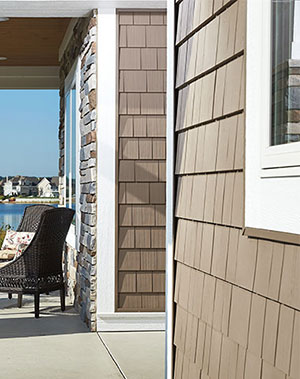 Shake & Shingle Siding—Resembles natural wood without the maintenance problems
Cedar Discovery—Rugged look of real cedar siding without the inconvenience of regular staining
Vertical Siding—Charm for small spaces or to highlight your home's architectural features
Board + Batten Designer Series—Beautiful detailed wood texture with a deep shadow line to make your home stand out
Siding & Windows Group: Your Mastic Siding Certified Contractor in Chicago
Choose a Mastic Siding Certified Contractor in Chicago you can count on—Siding & Windows Group. We are a Certified Vinyl Siding Installer from the Vinyl Siding Institute, so you can rest assured that we will complete your siding installation correctly.
Our specialized training, precision installation, and outstanding customer service allow you to enjoy the full benefits of Mastic's industry-leading warranty.