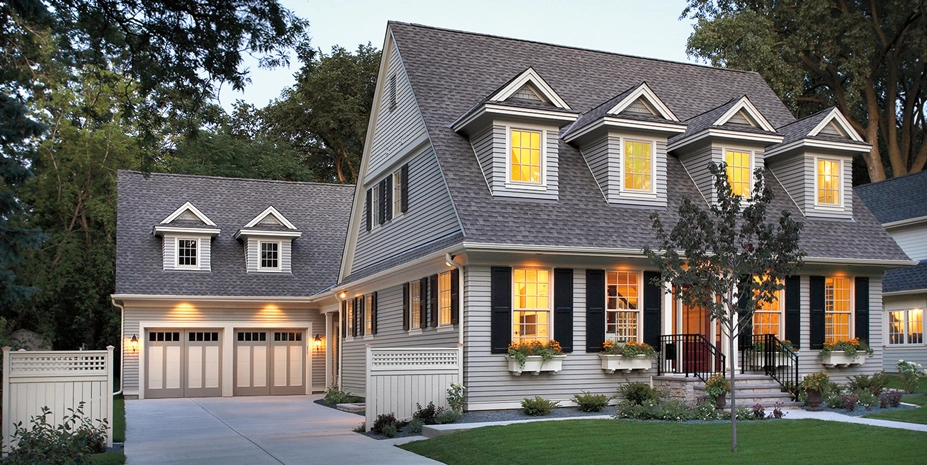 Enhance Your Chicago Area Home with Gorgeous Marvin Replacement Windows


Worn out windows dim the look of your home and cost you in utilities. Marvin window replacements deliver outstanding energy efficiency, beauty, and performance.
As a Marvin Authorized Replacement Contractor, Siding & Windows Group provides exacting window installation. Get the long-lasting function and aesthetics you've dreamed of with durable Marvin fiberglass windows.
Enjoy indoor comfort year-round with Marvin window replacement.
How to Know You Need Replacement Windows
If you have damaged or broken windows that compromise your home's protection

If your windows have mold, mildew, or warping

If you experience drafts and changes in temperature near your windows
If your windows are hard to open or close

If the locking mechanisms on your windows are not working properly

If water has accumulated and created wood rot, condensation between glass panes, or moisture stains
Benefits of Marvin Windows
Fiberglass Windows
Fiberglass windows by Marvin give you exceptional beauty. Achieve the ideal look for your home with customizable styles and materials.
Attractive aesthetics—Mimic the look of wood without wood's high maintenance.
High performance—Durable fiberglass is eight times stronger than vinyl.
ENERGY STAR rated—Get the latest technology in energy-efficient glass options.
Superior insulation—Expert installation stands up against Chicago's cold, wet weather.
Resists condensation—Fiberglass windows protect your home from moisture damage.
Baked-on color—Enjoy color that keeps looking fabulous for years to come.
Wood Windows
Marvin Signature Insert windows' frame-in-frame design fits into window openings without disturbing your exterior or interior trim.
Exceptional insulation—Lower your energy output and save year-round.
Customizable selections—Get stain, paint, and the ideal window shapes to match your home. Select from multiple finishes to achieve the perfect look.
Classic beauty—Genuine wood windows look classic for homes from historic to modern.
Low maintenance—Enjoy the convenience of easy to clean windows.
Marvin windows are covered by their industry leading, fully transferable Limited Warranty.
"Worked with this company three times now, second project to the Siding was windows in a new home right in Ravenswood, Chicago. This company is true to the craft and don't compromise in quality and shows their passion and experience. I recommend them to any person who wants to hire a professional who is capable of doing the project properly."



-Evelyn
Why Choose Siding & Windows Group
Don't settle for inferior installation of your Marvin Windows. Siding & Windows Group is a Marvin Authorized Replacement Contractor. We adhere to Marvin's strict installation standards so you have confidence your windows will last, and your warranty is protected.
Customer Service—We listen to your questions and concerns.
Sales Process—We don't upsell you on products you don't need.
Cleanup—For your safety, we thoroughly clean work sites after each day.