Beautiful, energy-efficient vinyl windows immediately add gorgeous curb appeal to your home. Their attractive appearance and long-lasting nature make them an excellent investment for homeowners who want to update their home's look to match their lifestyle.
You should be proud of your home, not concerned about outdated, deteriorating features. Boost your home's value and appeal with reliable Alside® Windows from the trusted Alside Vinyl Window Certified Contractor in Chicago—Siding & Windows Group.
Do I Need a Window Replacement?
Wondering if you need new windows? These signs can indicate you are due for a window replacement:
Old, unattractive appearance

Broken, scratched, or clouded glass

Indoor drafts

Increase in utility bills

Difficulty opening or closing windows
Benefits of Gorgeous, Reliable Alside Windows
Homeowners in the Chicago area love the remarkable value and other amazing benefits that Alside Windows offer:
Mastic siding offers homeowners the following benefits:
Comfort—Eliminate drafts and outside noise for ultimate relaxation at home.

Durability—Repair peeling, cracking, fading, and warping with moisture-resistant, weatherproof products that will last for decades.

Beauty—Choose from dozens of gorgeous color and design options for affordable, unmatched style.

Energy Savings—Save on utilities with excellent thermal protection from multiple panes of glass, low-E coating and other insulation features offered by Alside.

Convenience—Enjoy the convenience of easy to clean, low-maintenance Alside vinyl windows.
"I have dealt with Greg Bednarski and the Siding & Windows Group since 2000 when he sided/trimmed my 1890's frame home and most recently this year when my large picture window and two kitchen windows were replaced. I have always been impressed with the professionalism that Greg and his crews bring to the projects he has done for me. His workers are meticulous in their work and always leave the job site neat and clean. They are polite and sensitive to my concerns. I could not hope to collaborate with a better group of workmen. This year when I also had two projects that were out of the domain of the Siding & Windows Group, Greg generously gave me the contact information for people who could do the work. I felt I could trust these people simply because they were recommended by Greg. I was correct: they brought the same level of professionalism that I have come to associate with The Siding & Windows Group. I highly recommend them!"



Donna S.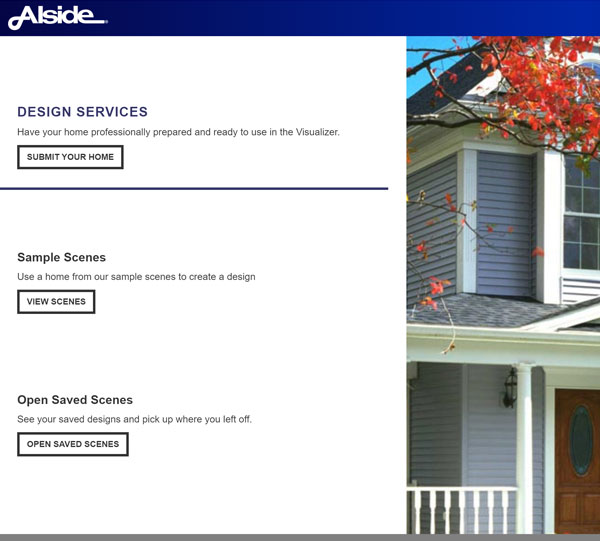 Visualize Your Home with the Alside Color and Design Suite
Want to see what your home will look like with gorgeous new Alside Windows?
The Alside Color & Design Suite allows you to utilize color, design, and small details like trim and accents to find the perfect style combination for your window replacement.
Alside Vinyl Products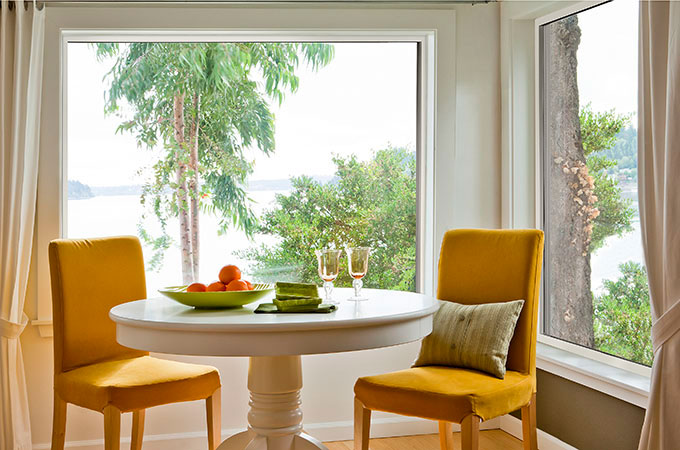 Alside offers an extensive line of vinyl replacement window products to help you complete your home renovation in the Chicago area.
Sheffield Fusion-Welded Vinyl Windows—Superior performance starts with a multi-chamber design that helps trap air to produce an effective insulating barrier against air and moisture infiltration.
UltraMaxx Fusion-Welded Vinyl Windows—Beautiful, exterior appearance built with a heavy-gauge structure makes it incredibly strong and durable.
Mezzo Energy-Efficient Vinyl Windows—Features a thermally optimized narrowline frame and sash with a dual-pane insulated glass solution designed to meet stringent ENERGY STAR requirements.
Fusion Quality Vinyl Windows—Attractive, cost-effective, reliable product to lower your heating and cooling bills.
Model 0700 Single-Hung Vinyl Windows—A variety of architectural styles to compliment your home and a tilt-in bottom sash for easy cleaning.
SheffieldII Fusion Welded Vinyl Windows—Superior energy efficiency with precision-engineered components including a sloped sill to help prevent water accumulation.
Why Choose Siding & Windows Group
Choose an Alside Vinyl Window Certified Contractor in Chicago that you can rely on—Siding & Windows Group.
Our team receives specialized training to:
Exceed your expectations with seamless window installation.
Follow manufacturer guidelines to protect your industry-leading Alside warranty.
Communicate frequently during the installation process.
Address your questions and concerns.
Schedule your free consultation today!