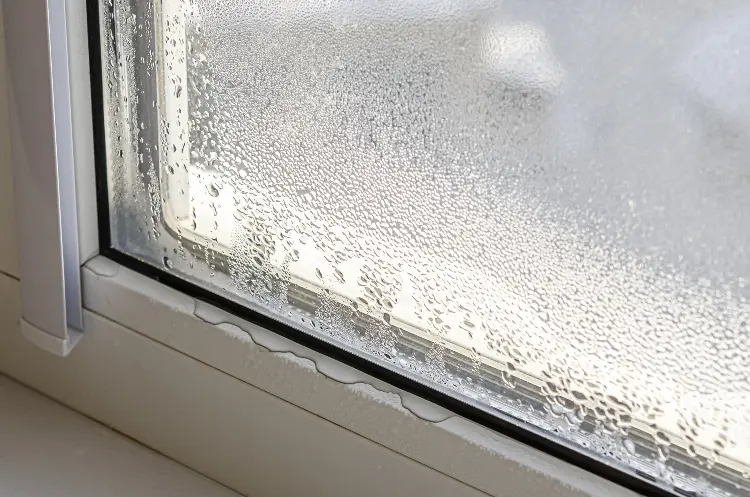 Windows with double or triple panes of glass add a lot of benefits to a house—from greater energy efficiency and indoor comfort to stronger moisture resistance and better views. But all this is only true as long as the seals holding the panes in place are secure. When those seals begin to break down, however, you have a problem.
Seal failure is one of the biggest reasons a homeowner may need window replacement. The pros here at Siding and Windows Group have put together this handy information so you can understand why window seal failure is such a concern—and what to do about it so you can keep your home safe and comfortable.
What Is Window Seal Failure—and How Much of a Problem Is It?
What a Window Seal Is
Old-fashioned windows had a single pane of glass—a simple construction that worked in its day. But with today's technology and innovations in manufacturing, there are many ways that newer window styles are better at keeping your home energy-efficient and secure against the elements.
One of those innovations is the use of two and three panes of glass instead of just one. The added layers stand between your interior rooms and the outside weather, keeping your home comfortably warm in winter and cool in summer without unnecessarily high energy bills. This insulating factor is the result of an inert gas like argon that is pumped in between the panes to provide great efficiency.
Once the argon is pumped into the window, the panes are sealed so that the glass and insulating gas stay firmly in place.
What Happens When the Seal Fails
If window seals break down, a host of issues can result:
The insulating argon gas leaks out, leaving windows less efficient.
Moisture can seep in, causing wood rot, water leaks, mold and mildew growth.
Debris can get in between the panes, making windows permanently untidy.
You can get stuck with higher heating and cooling bills, and lower indoor comfort.
Condensation between the panes can leave windows unattractive and hard to see through, impeding your view of the outdoors.
Reasons a Window Seal Fails
Time
Like any other part of your home, windows simply wear down as they age and eventually the seals will begin to fail as a result. This can't be avoided, but it can be delayed through proper installation and careful window maintenance, so you get the longest life possible from your windows.
Design Defects
If something goes wrong as your windows are made, the resulting defect could impact the seal's performance. Warranties usually cover issues that are due to manufacturing mistakes.
Poor Installation Practices
To ensure the longest life for your windows, it's essential to install them properly. When you choose your window company, look for one with certifications, positive reviews, and other signs they are experienced in proper installation techniques.
The Elements
When it comes to your home, windows definitely bear the brunt of harsh weather. And sometimes, the seals can fail as a result of damage due to hail, tornadoes, or other extreme weather conditions.
How to Inspect Your Windows for Seal Damage
It's not always immediately obvious when your window seals are failing, because an inefficient home may be due to many reasons—not just windows.
But there are steps you can take to assess whether your window concerns may be due to damaged seals or some other issue.
Step One: Clean Your Windows
To properly inspect your windows, take time first to wipe down the glass inside and outside. This will give you a clearer look at the inside of the panes.
Step Two: Look for Lingering Dirt
Do the windows still look dirty, even after you've cleaned them? If so, look closer to see if the debris is stuck between the panes. That's the result of grime sneaking in through broken seals.
Step Three: Pay Attention to Condensation
When your home is warmer or colder than the outside air, condensation can result. If that moisture is on the outside of the glass, the seal may still be okay. But if that moisture is built up in between the panes, it's because the seals are damaged.
Step Four: Examine Your Windows for Glass Distortion
Stand at a distance from your windows and take a good look at each of them. When seals fail, the insulating gas leaks out. As a result, the panes of glass can shift and look distorted, especially from the exterior.
Step Five: Notice an Influx of Insects
Just as moisture and dirt can sneak in between glass panes, so can annoying pests. If you're seeing gnats, ants, or other bugs between the window panes, it's a sure sign of a failing window seal.
What to Do if Your Window Seals Are Broken
If you suspect your window seals have begun to fail, it's important to act quickly because the problem will only grow worse over time.
Check the Warranty
If the windows are still covered by the warranty, the manufacturer may replace the windows for you.
Repair vs. Replacement: Which Is Better?
Unfortunately, window seals can't be fully repaired. Defogging can sometimes remove the condensation, but it's not always effective and it won't re-insulate the window. Replacing the full insulated gas unit (the panes) is as costly as investing in a brand-new window.
Bottom line: Repairs to fix broken window seals are short-lived and unlikely to address all your concerns.
The smarter decision is to invest in new windows, especially if your windows are near the end of their lifespan. New windows let you start over with the latest features, gorgeous looks, proper insulation, and full moisture resistance to keep your home beautiful and secure against the elements.
Be Confident in Lasting Windows that Fit Your Lifestyle
Don't compromise on under-performing, inefficient, unattractive windows, Siding & Windows Group can help you. Learn how replacement windows installed by our pro team can boost your home's value, performance, and curb appeal.